Ms. Pullen's class is learning about renewable energy and made "puff cars." They had to use wind energy to see who's car would travel the fastest. #atthePark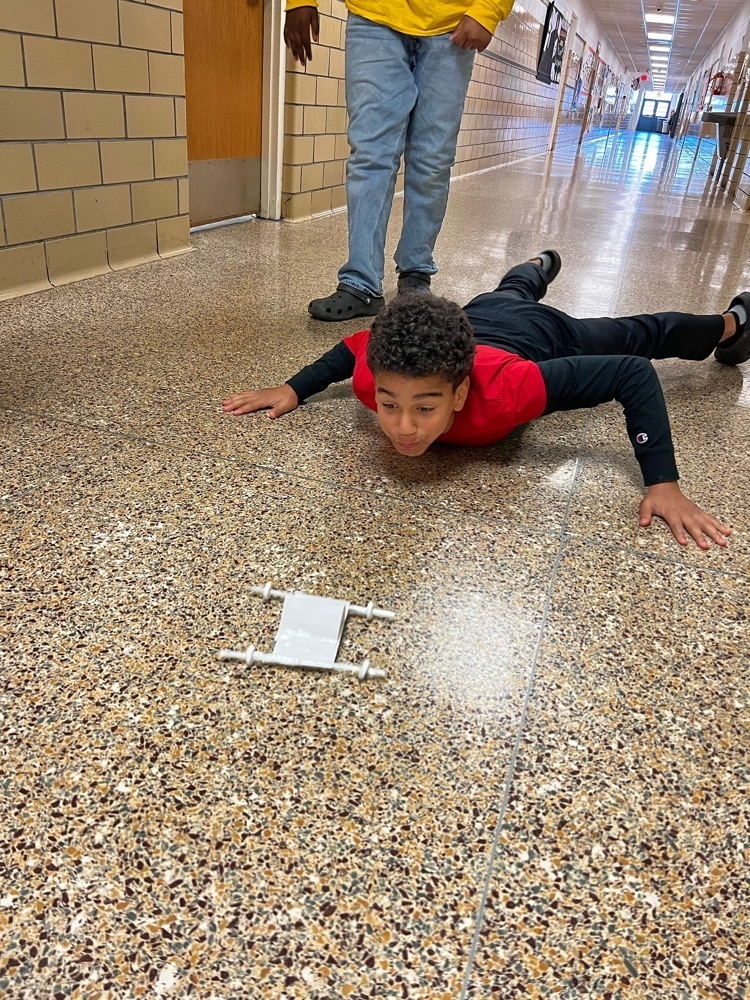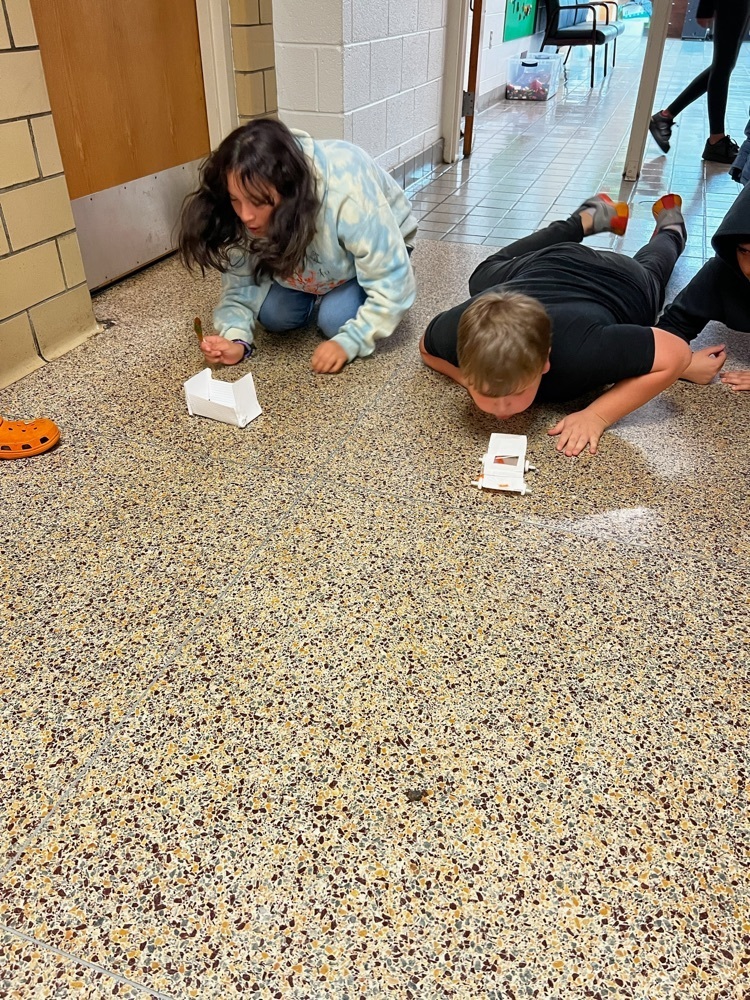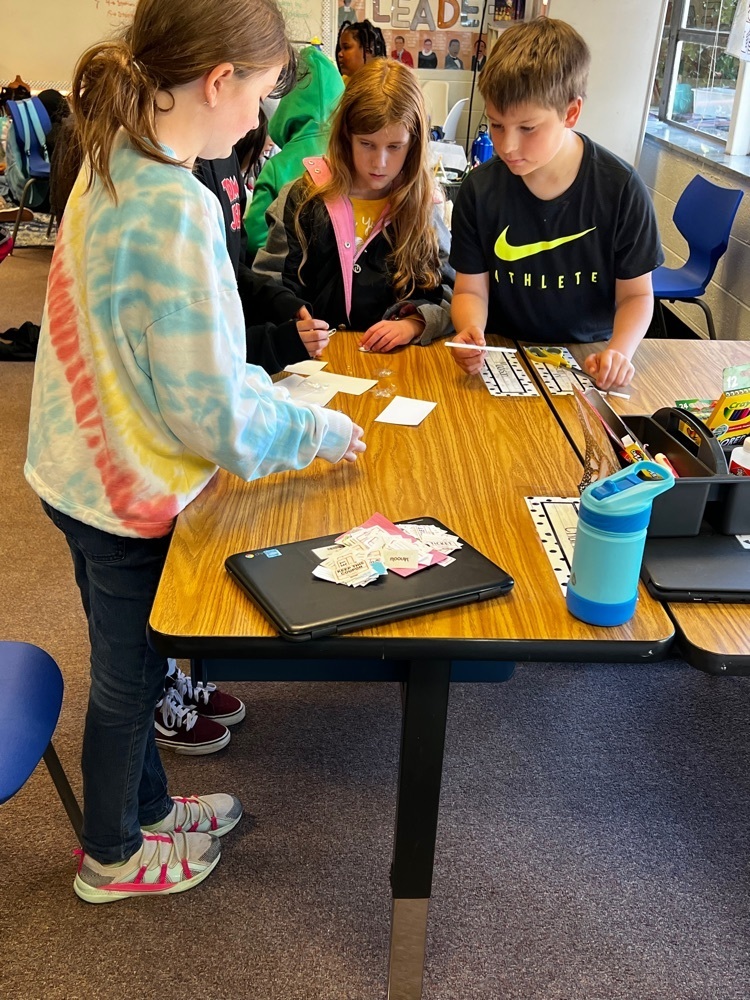 Did you know that Sycamore Park has a newspaper club? Ms. Pullen and student reporters recently kicked off the making of Panther Press! They were busy interviewing, writing, and taking pictures. Stay tuned for their first school newspaper coming in November!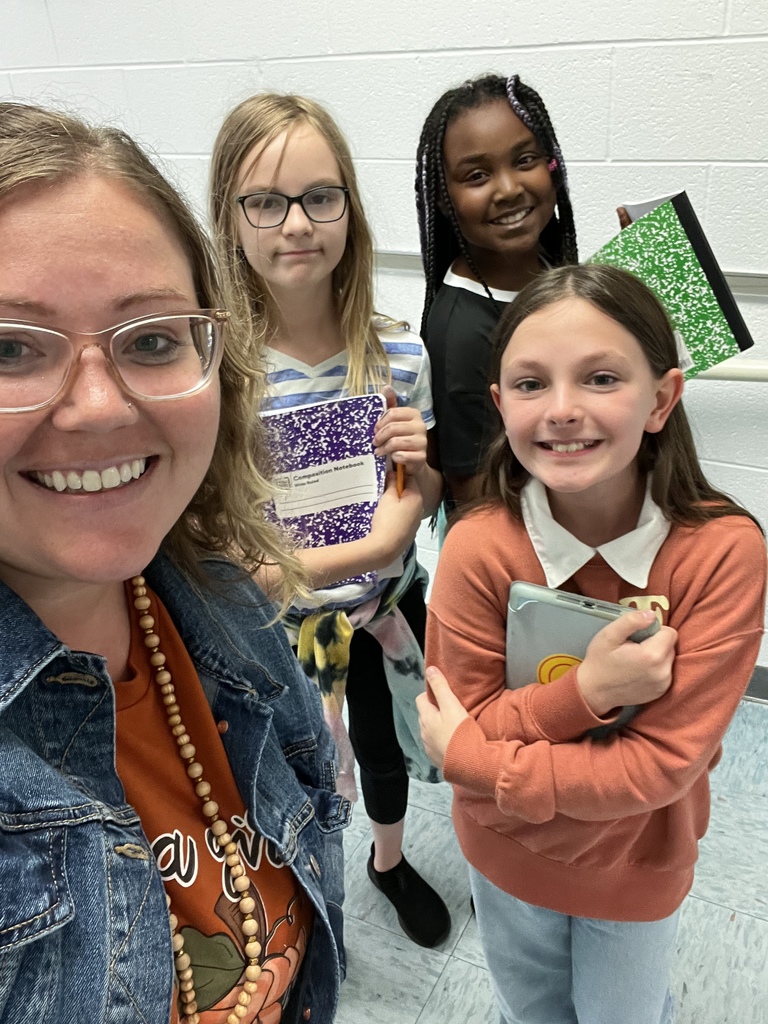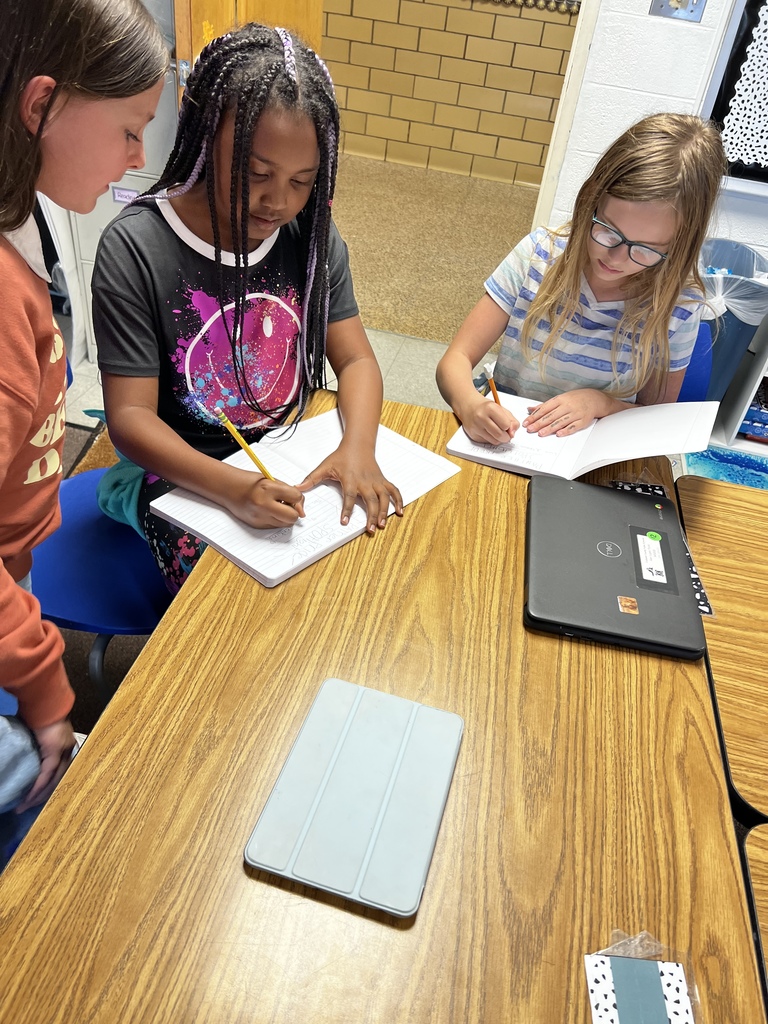 The kids sure had fun #atthePark today dressing like the principals and teachers!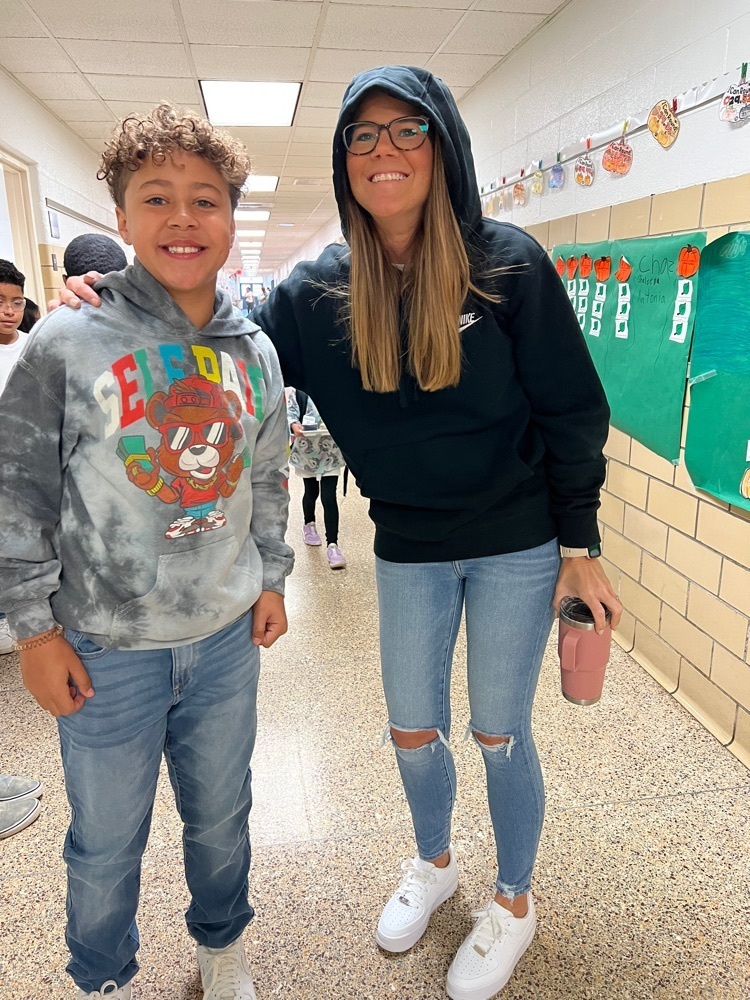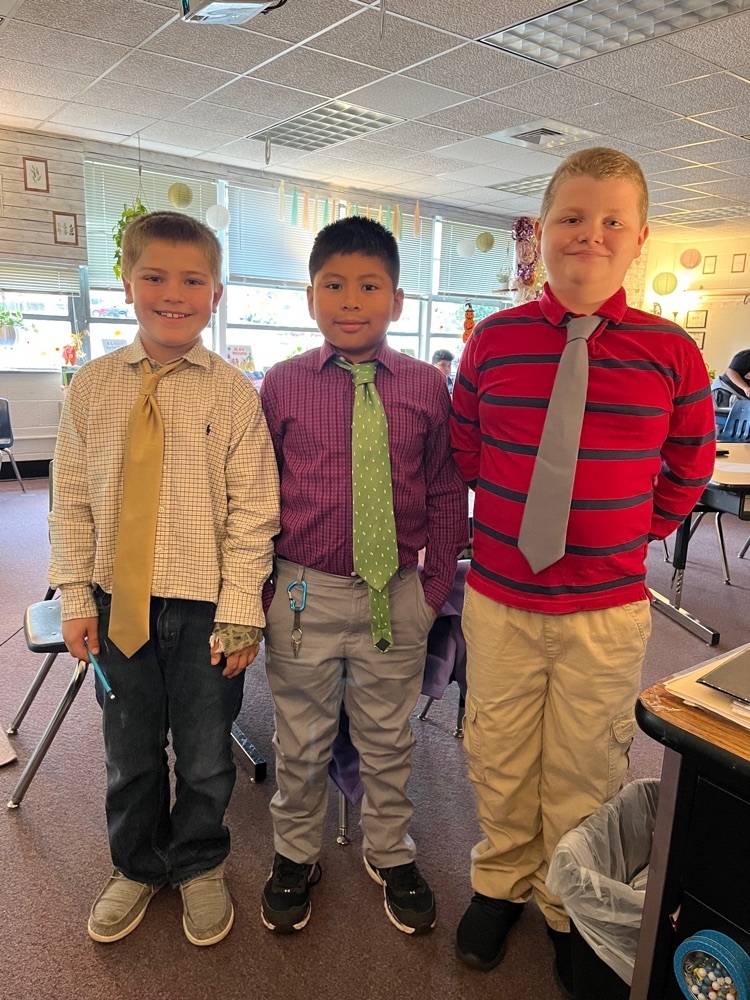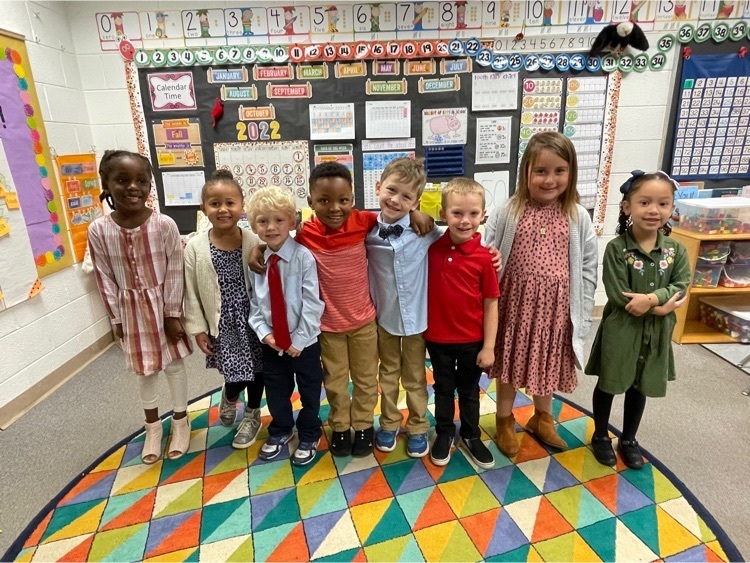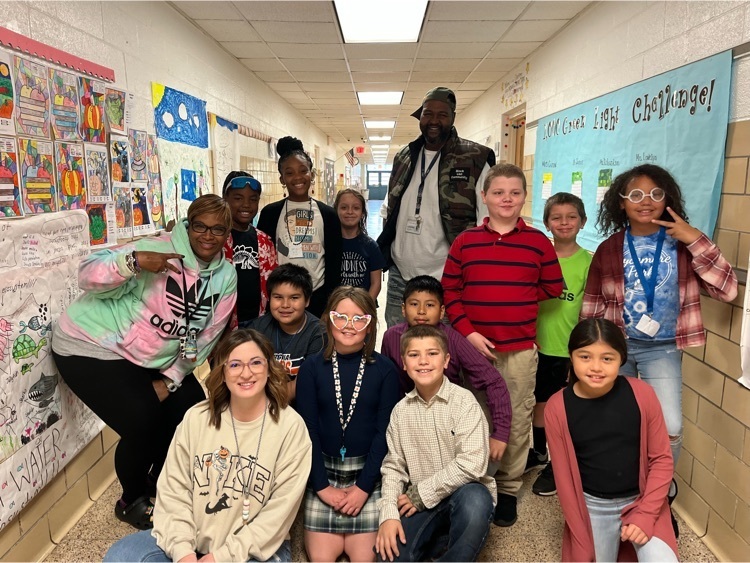 Third grade sure enjoyed the Day of Awesome last week! I'm pretty sure that the 3rd Grade teachers enjoyed it too! #atthePark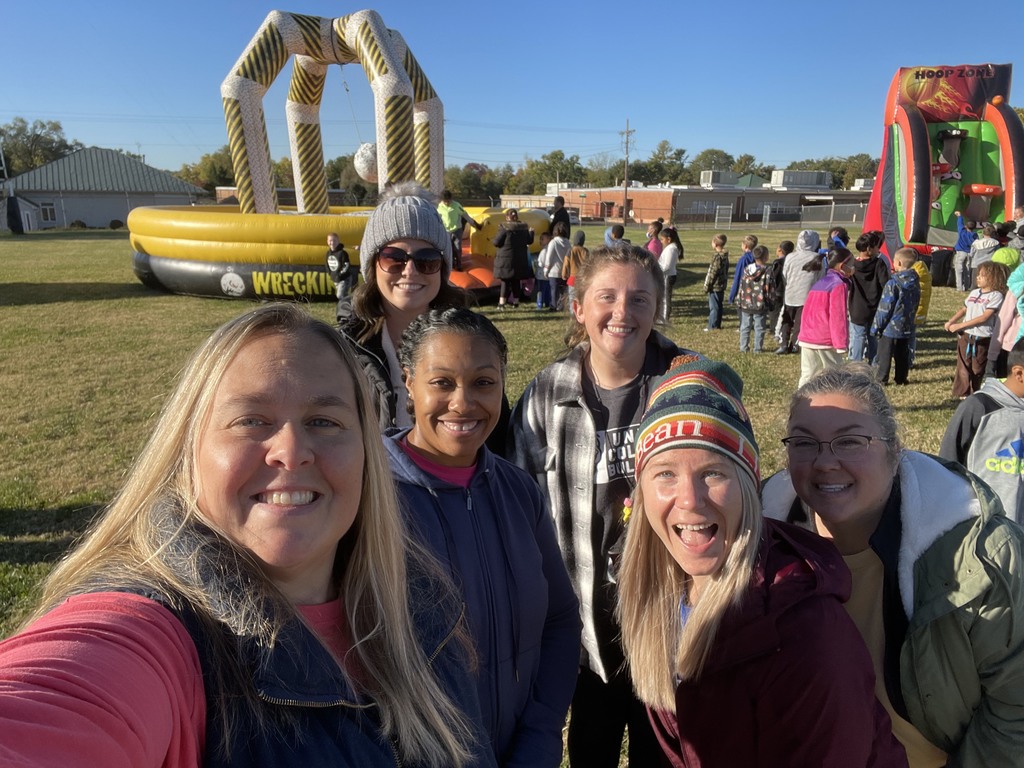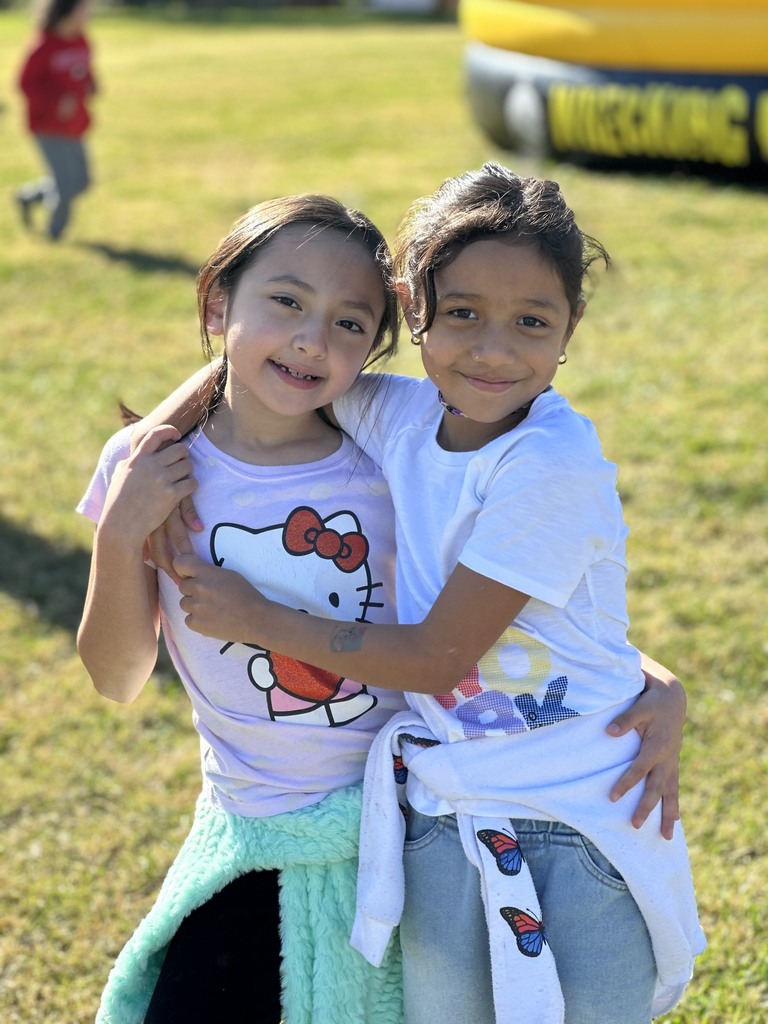 Spirit Week is #atthePark this week! Let's see your school spirit!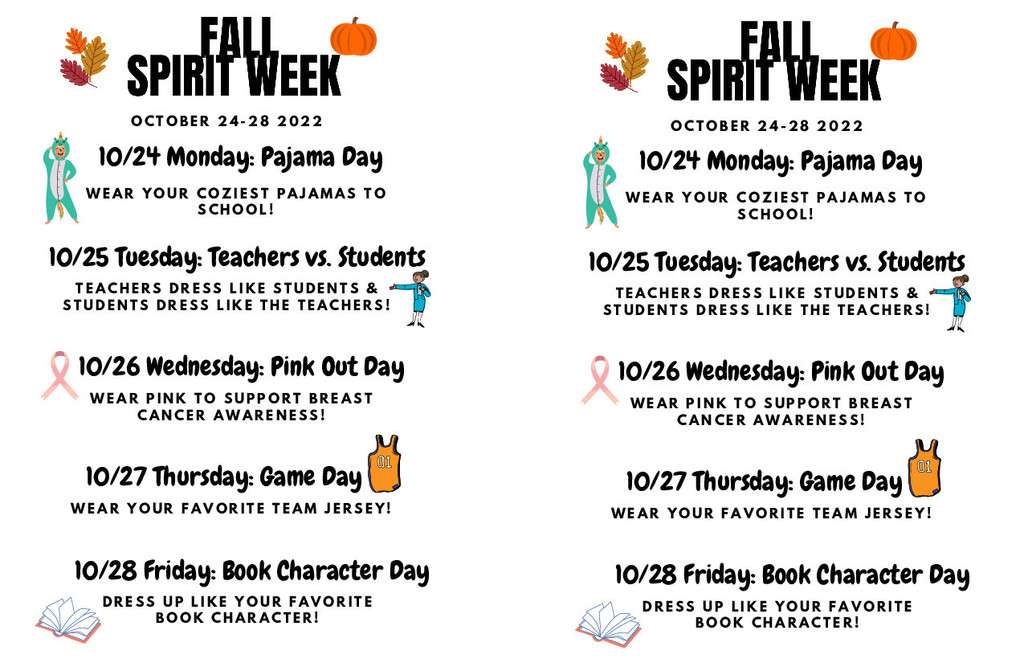 Mrs. Lindsey's class is preparing for their field trip this week to the pumpkin patch and making pumpkin pie in a cup for fun last Thursday! #atthePark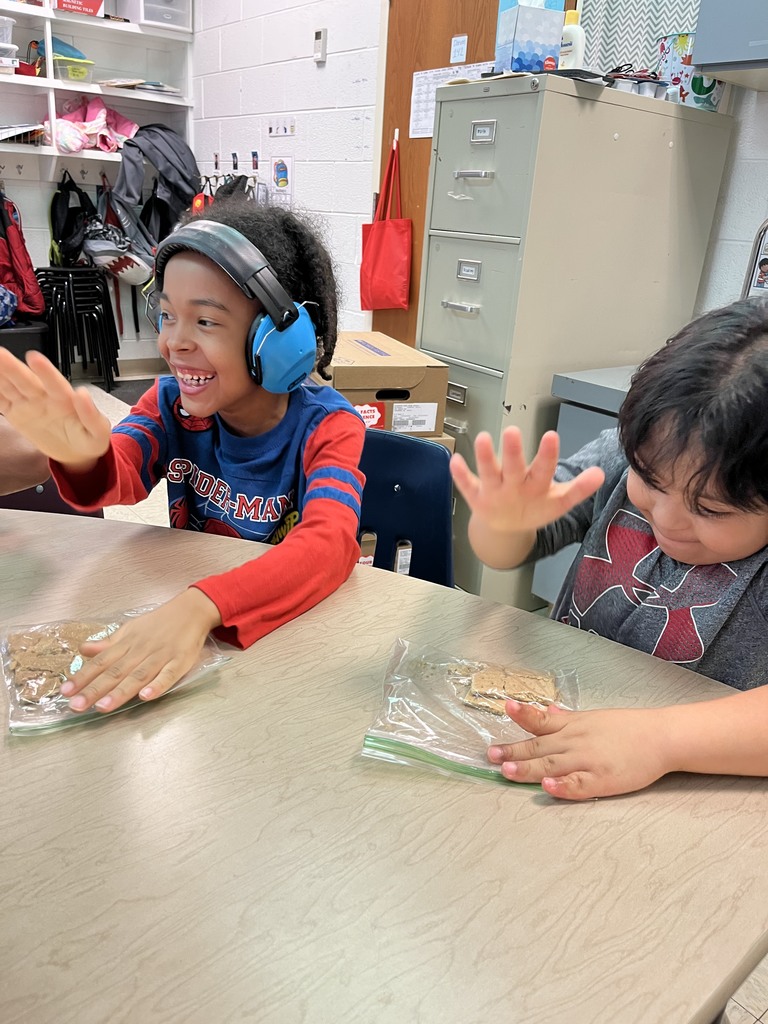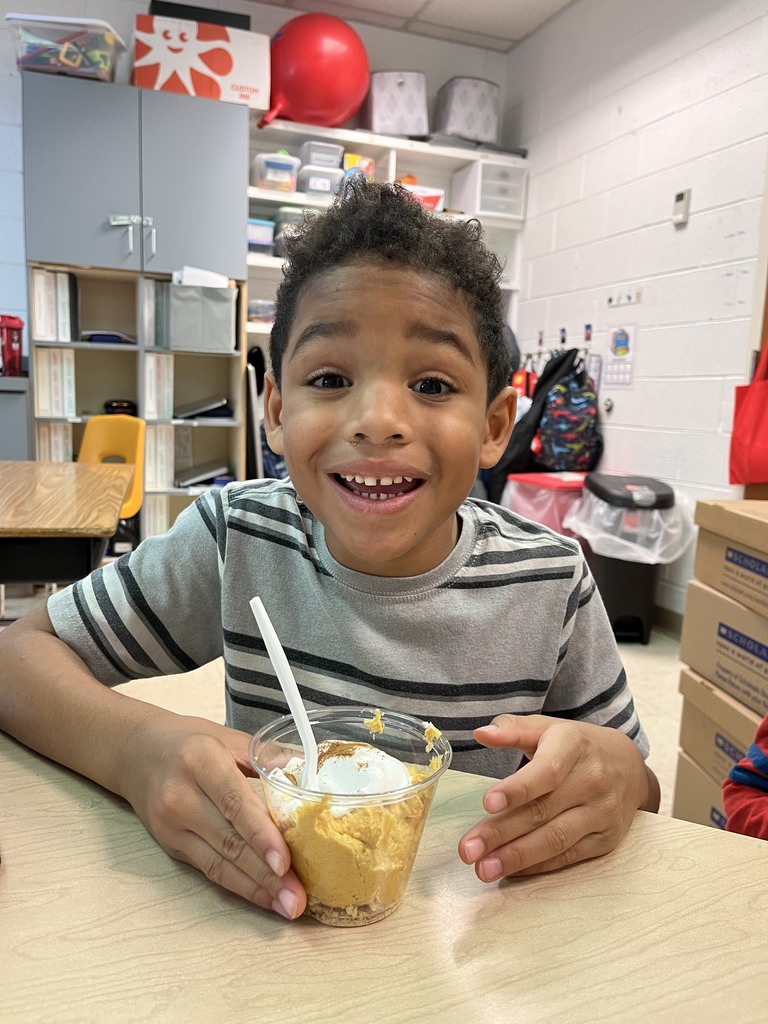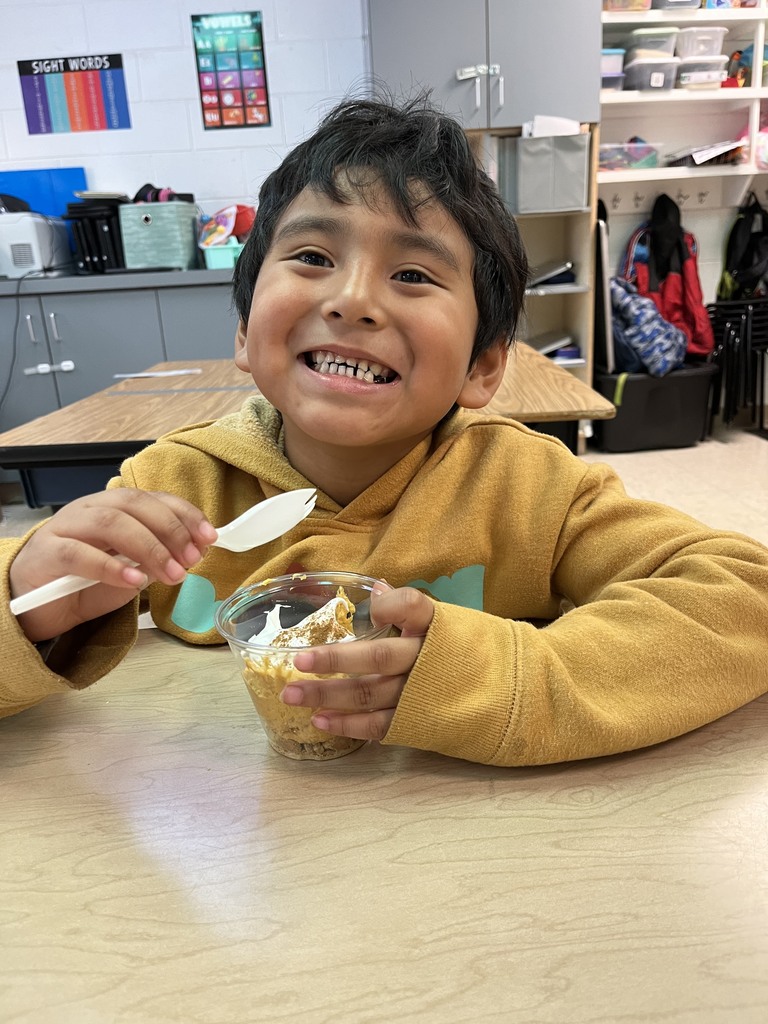 Ms. Groene's Kindergarten class made the skittle rainbow after reading "A Bad Case of the Stripes" and diagnosed the skittles as a rainbow virus. This activity helped the students practice their vocabulary words and also led into discussions about doctors as community helpers.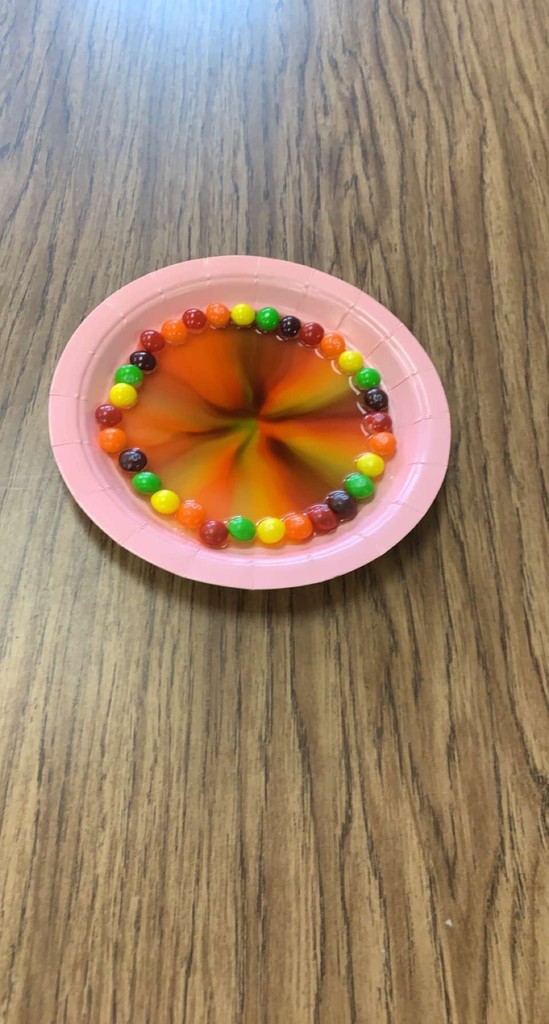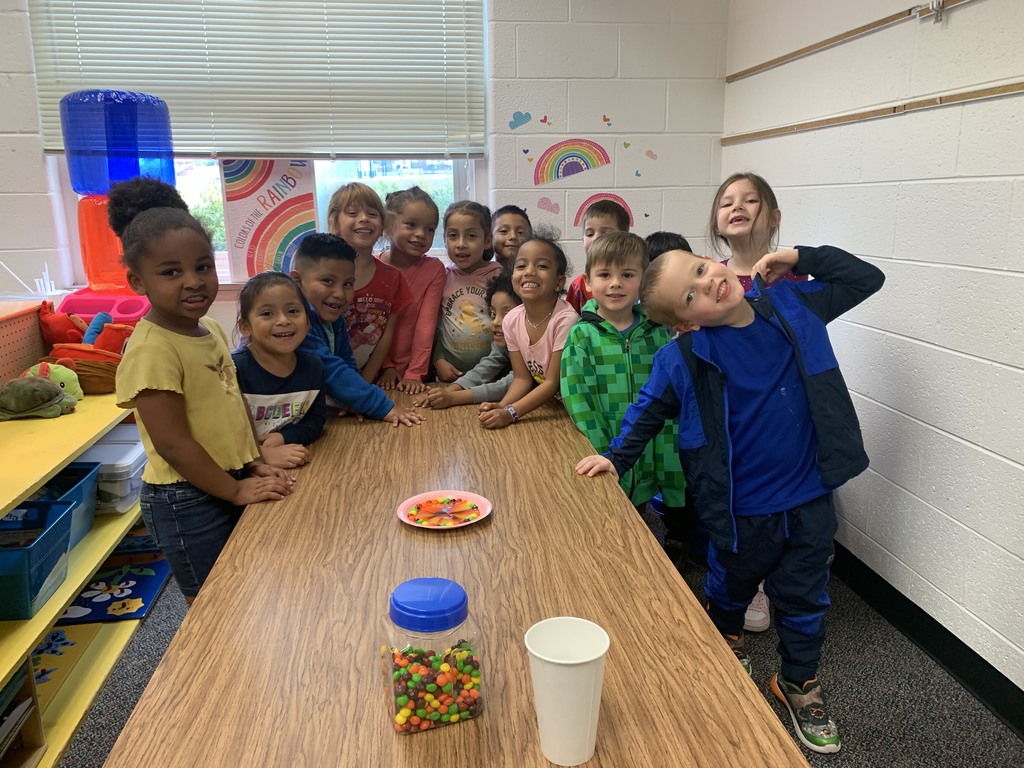 Ms. Petras's class has been busy investigating the sun and the Earth. Using chalk, they tracked how shadows move throughout the day. Then they recorded the sun's movements by drawing pictures! This class is so bright! #atthePark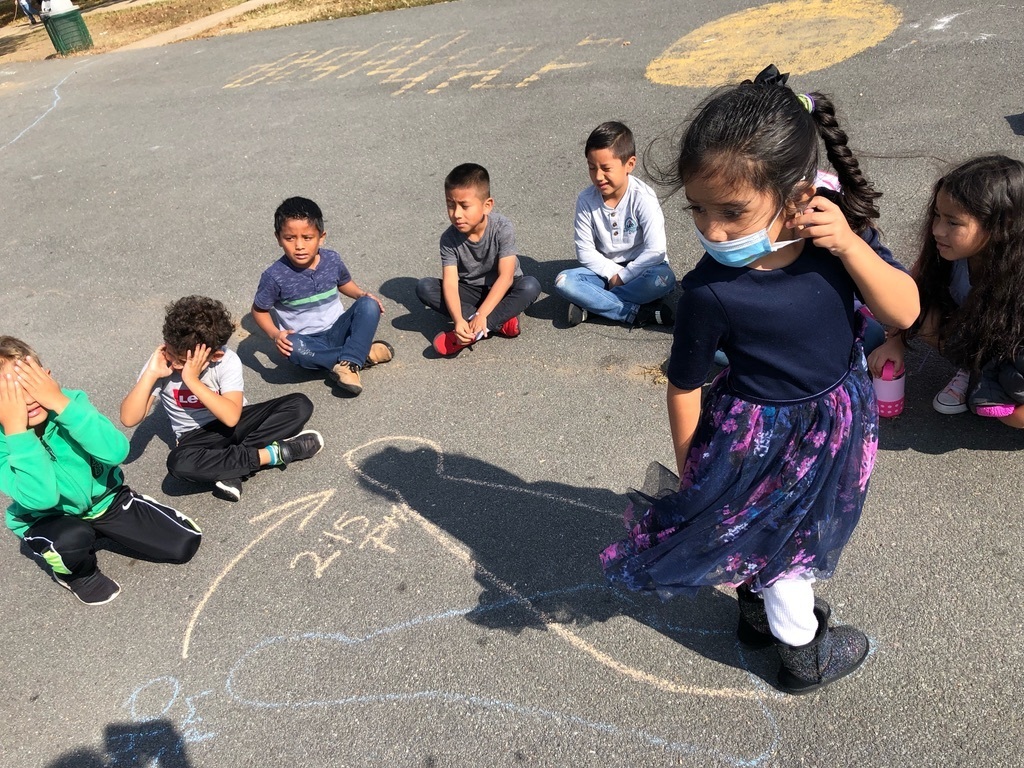 Just a reminder that our Loads of Love will be open for shopping tomorrow from 2-6pm. We will also accept donations of children's clothes, coats, shoes, undergarments, and socks only. No clothes with holes or stains please. Come out to see us! #atthePark

This year we will be doing a cover contest again for the yearbook! This contest will be open to all grades and artwork is due by October 27th. Click the link for details!
https://5il.co/1jkg3

This year in the SPES art room 3rd grade finished their Neurographic Art, where they drew lines to their feelings and learned how to use watercolors. Currently, Kindergarten is focusing on learning about lines, shapes, and refining their fine motor skills. To keep up to date about our art room and projects feel free to look at our site:
https://sites.google.com/ccpsweb.org/sycamoreparkartroom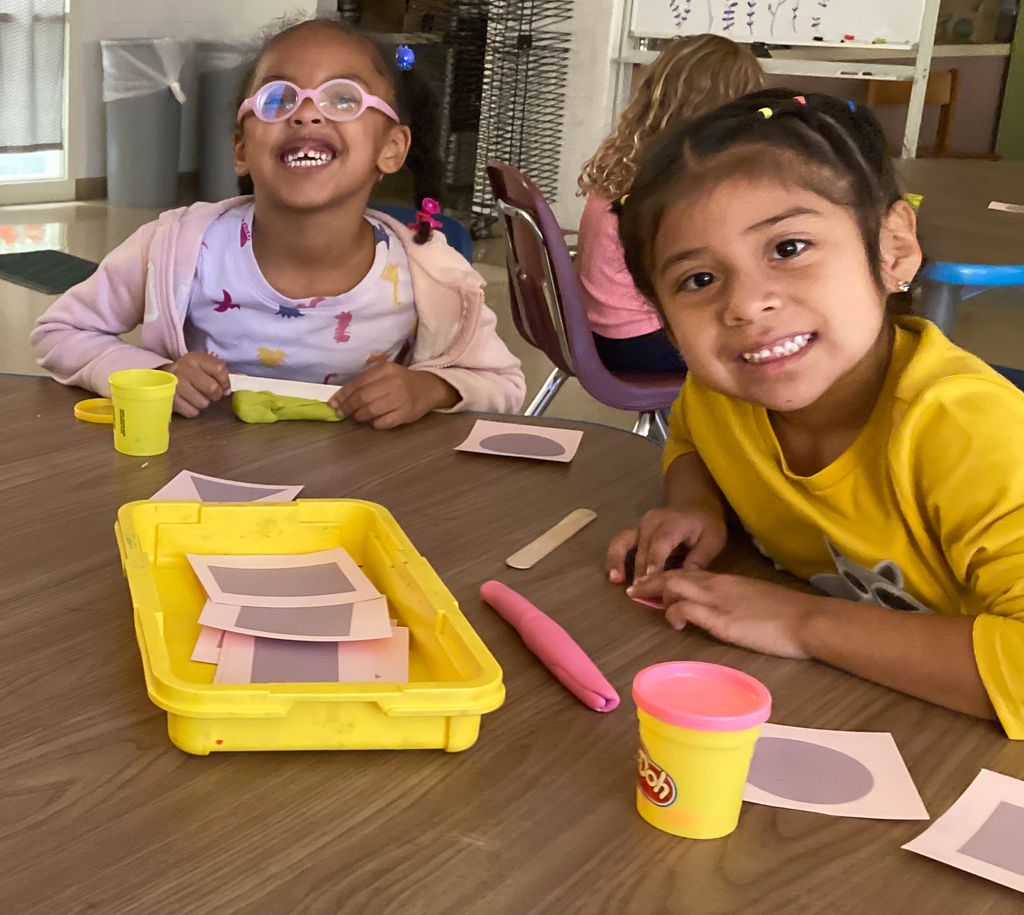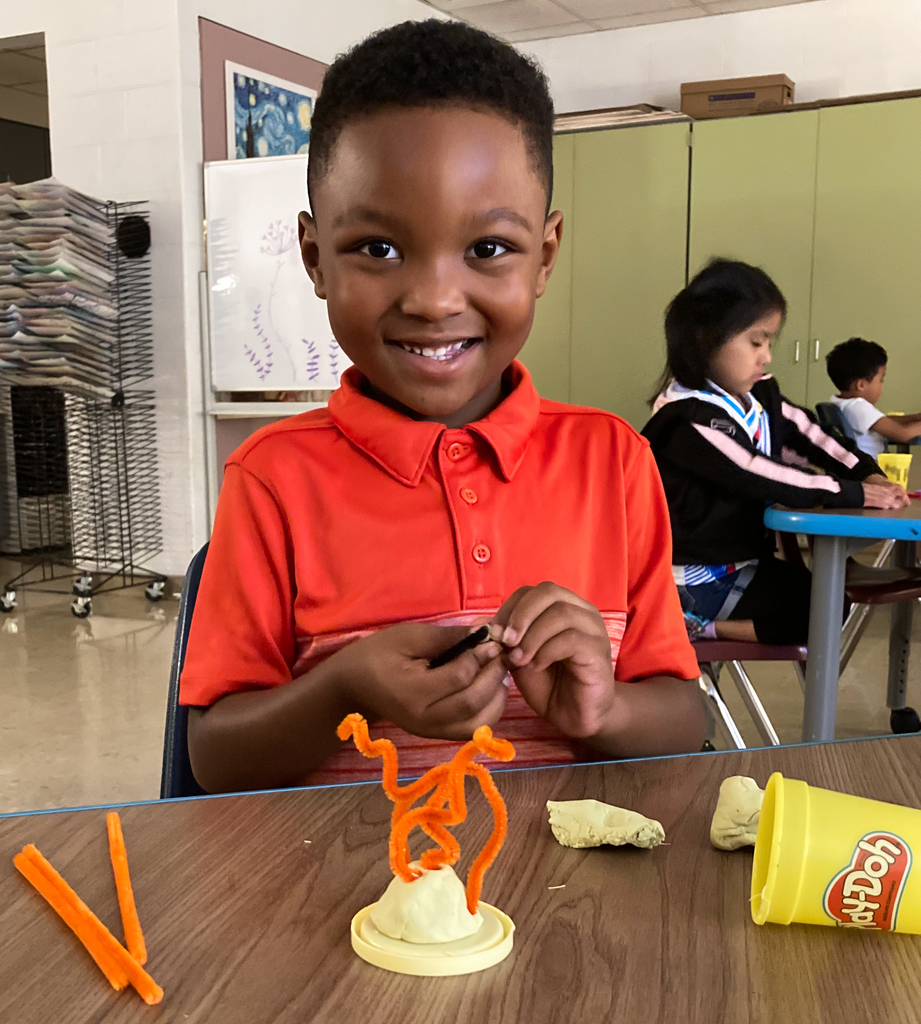 Mrs. Lewellyn's reading class is working on identifying cause and effect relationships. Students worked in small groups to match the Cause and Effect task cards. #atthePARK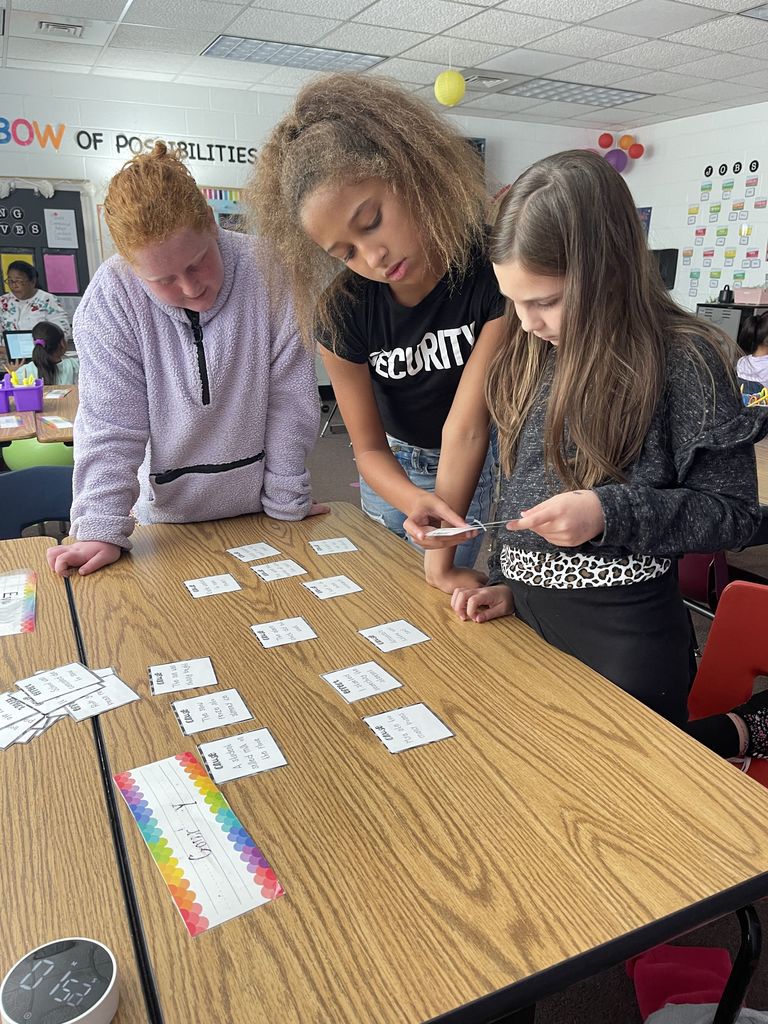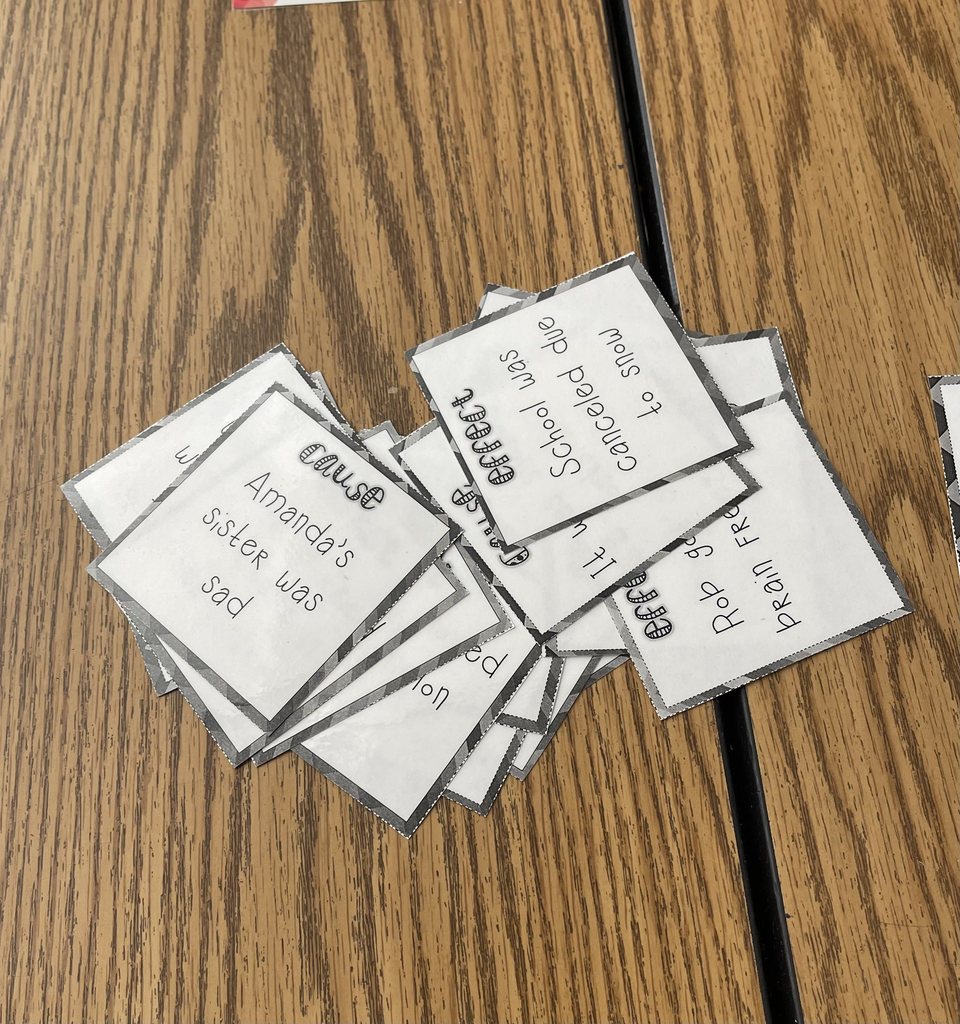 Mrs. Kuykendall's class played a fun game of Ready, Set, Show! with Multi Digit Subtraction. This fun game tied into this weeks of learning how to subtract 2, 3 and 4 digit numbers with and without regrouping. The students use dry erase boards as they go through the "Ready-Set-Show" slides which is a fun alternative to pencil and paper. #atthePARK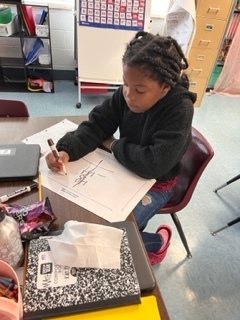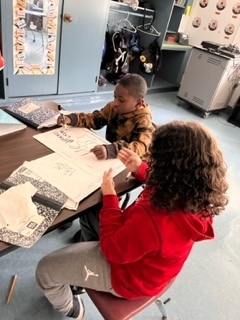 Sorry! There was an error on the flyer sent home about the book fair! It said the correct date, but the day was wrong! We look forward to seeing you all on Tuesday, October 11th from 5-6:30 for Family Night at the Book Fair! #atthePARK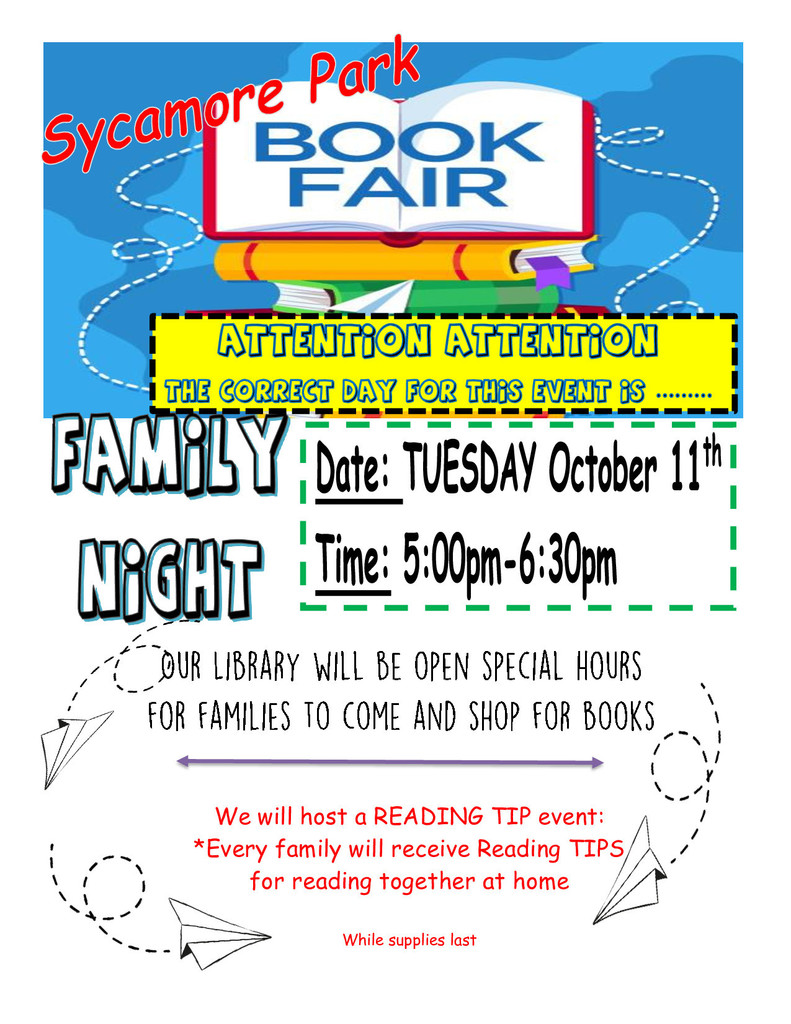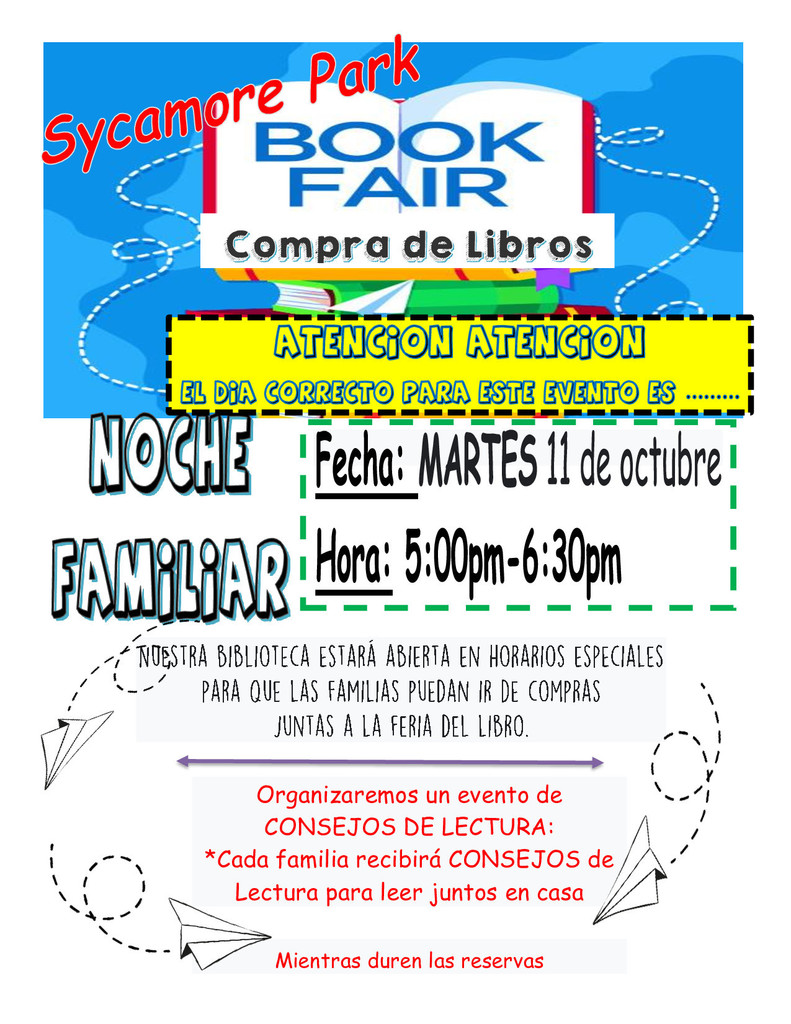 #AtthePARK we are honoring the culture, contributions, and achievements of Hispanic Americans as we celebrate Hispanic Heritage Month, September 15th - October 15th!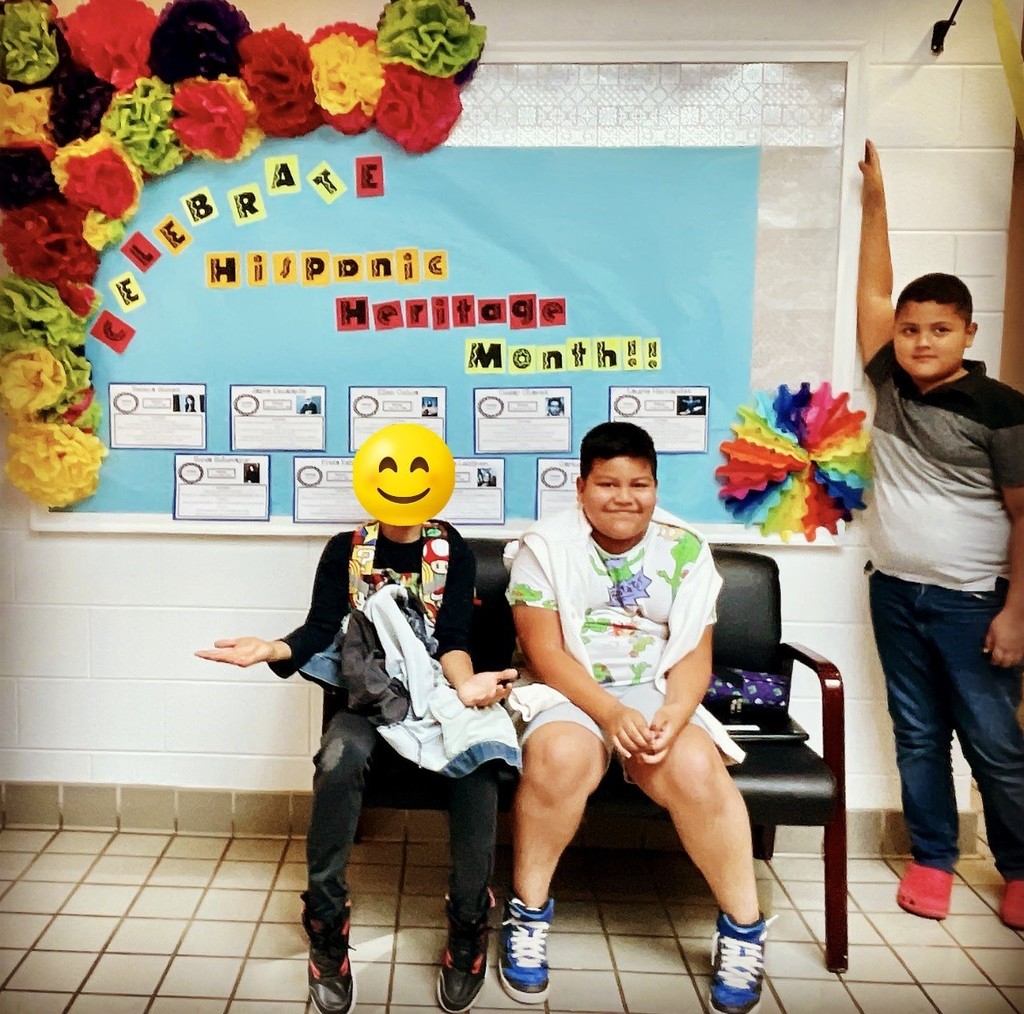 It's Principal and Assistant Principal's week! Let's hear it for two of the best! #atthePARK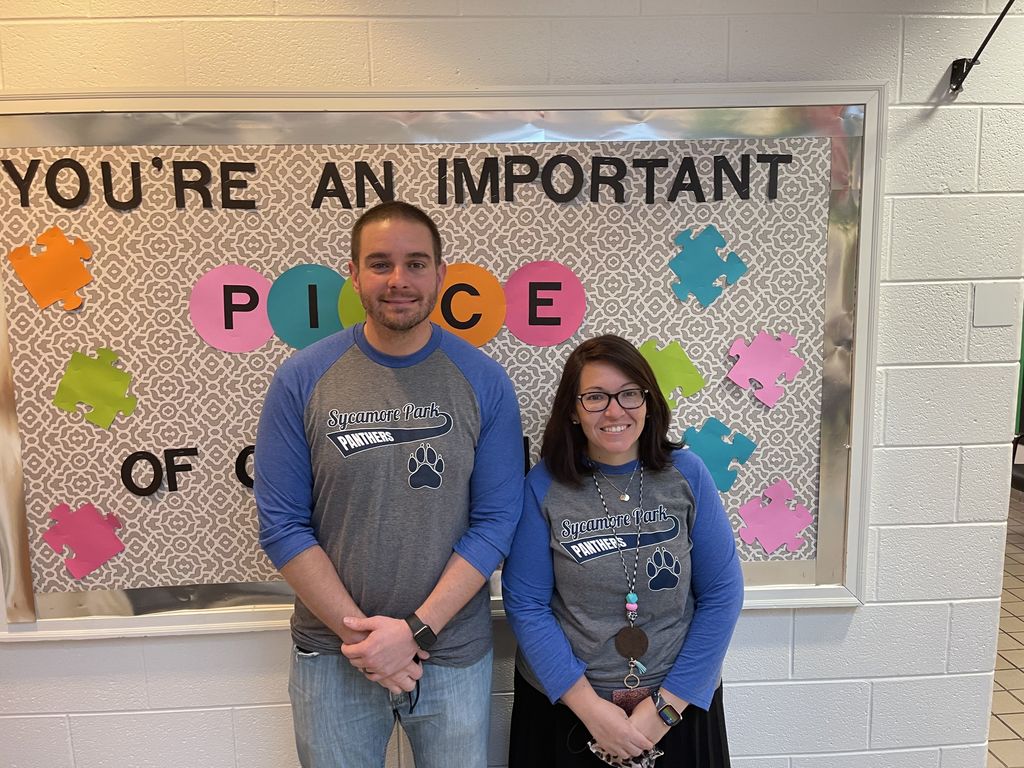 Did you know that #SPES is celebrating Socktober? Every night in the U.S. 600,000 live on the streets. This October, #SPES is teaming up with KID PRESIDENT to prove that the smallest act of Kindness CAN make a difference. Students can donate new socks of any kind that will be donated to the homeless. So send in those socks! #SPESSocktober #Spreadkindness #atthePARK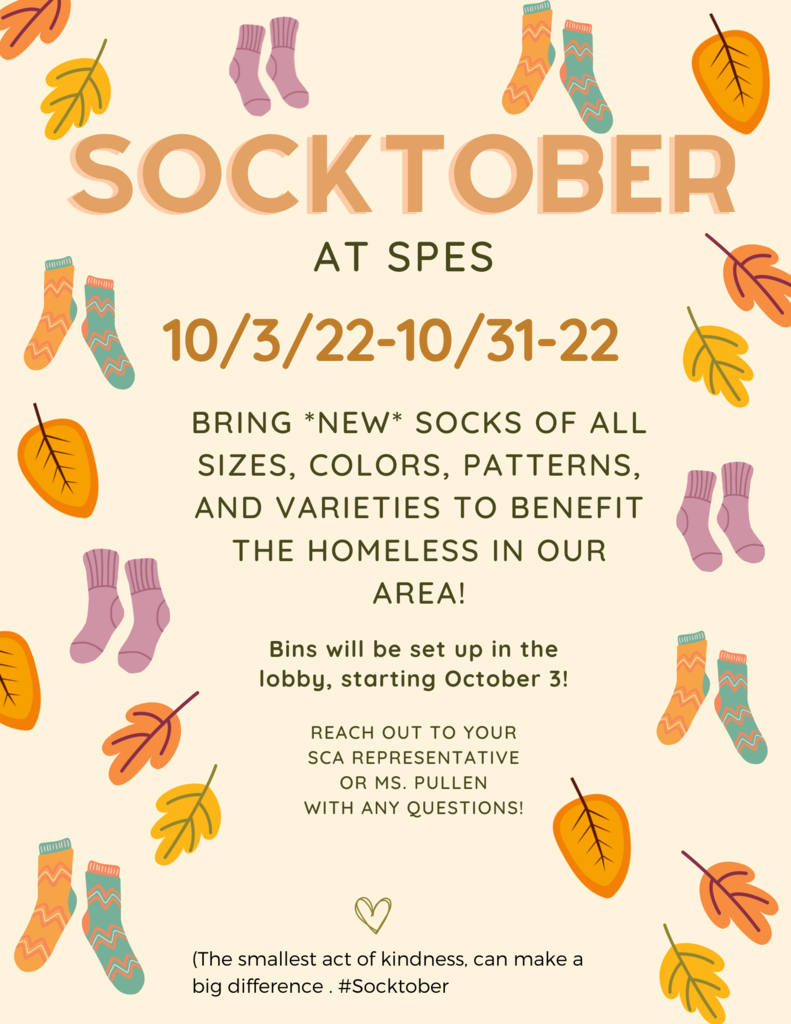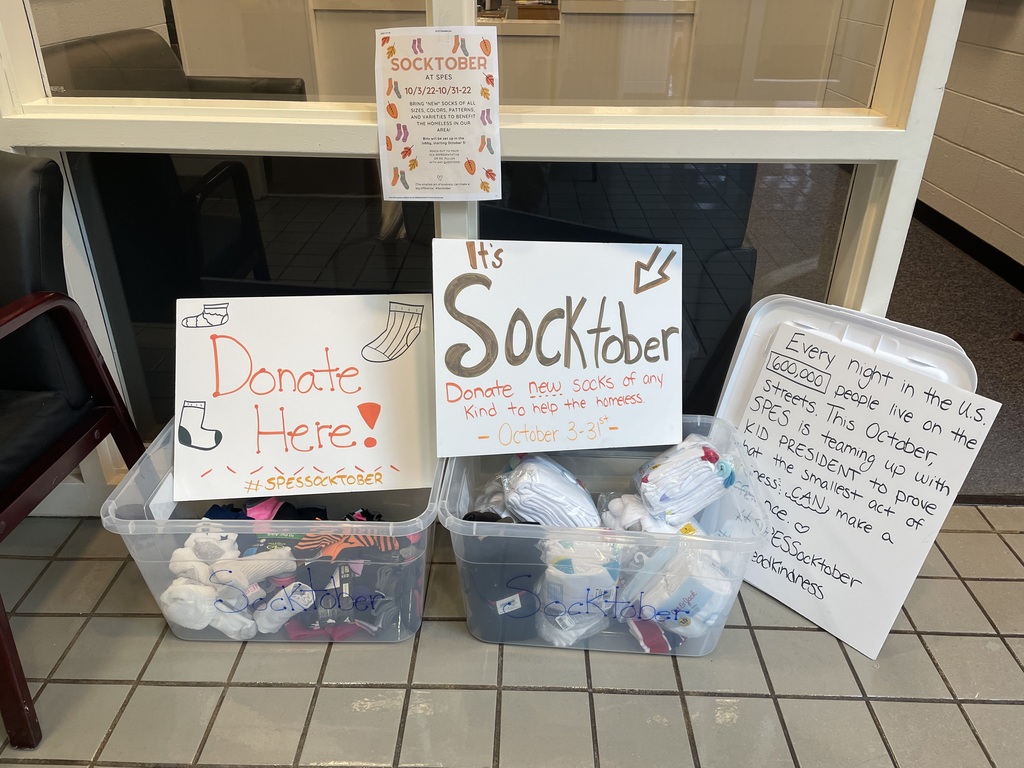 Mrs. Arend's third graders are taking turns each day with being the Math Teacher! We talk about the calendar, money, and make equations that equal the amount of days we've been at school. #atthePARK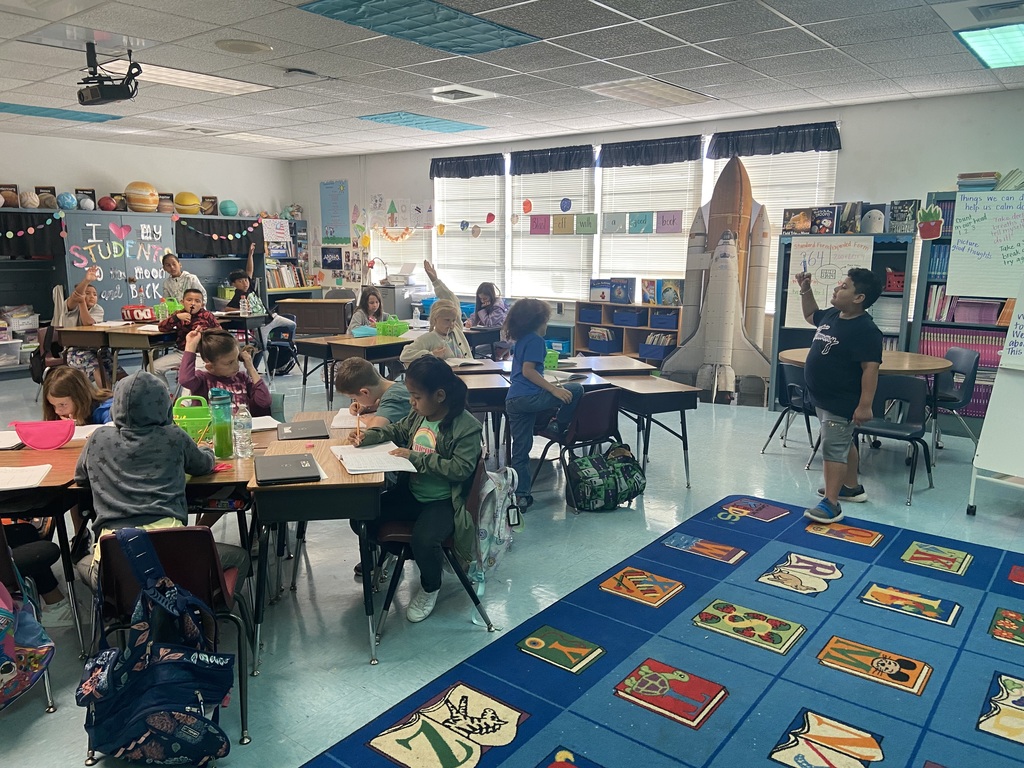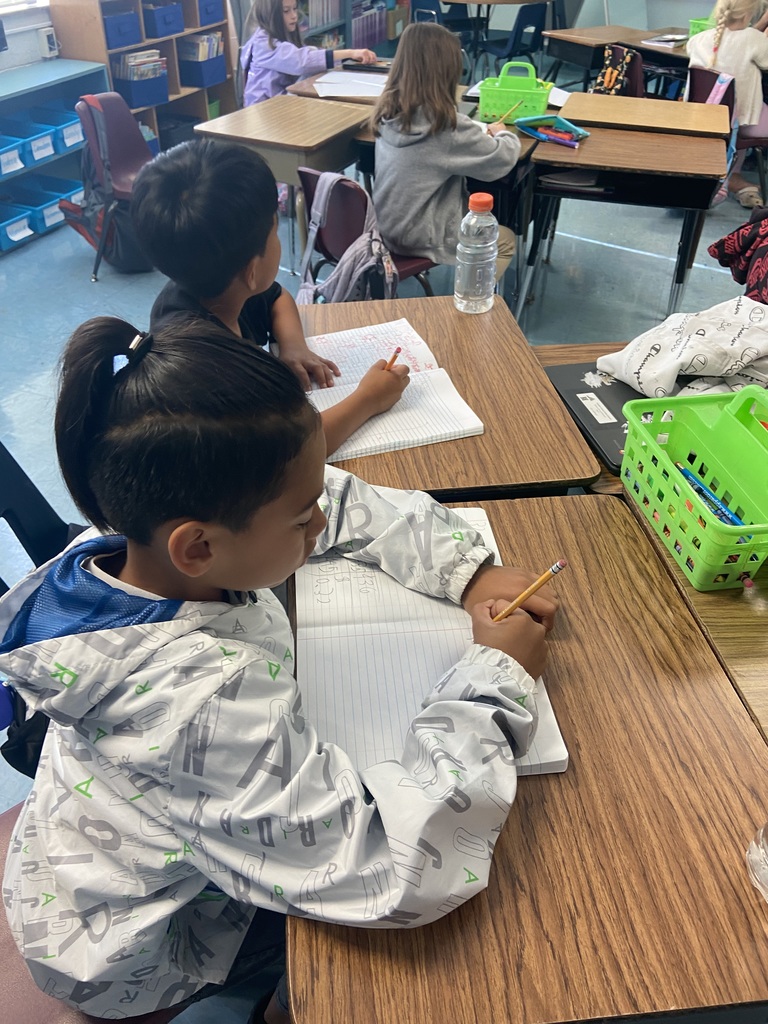 The students at Sycamore Park can't wait for the book fair this year! They are previewing and picking out what kind of books they would love to buy during the book fair. Don't forget SPES book fair is on October 6 through the 13th. See you #atthePARK!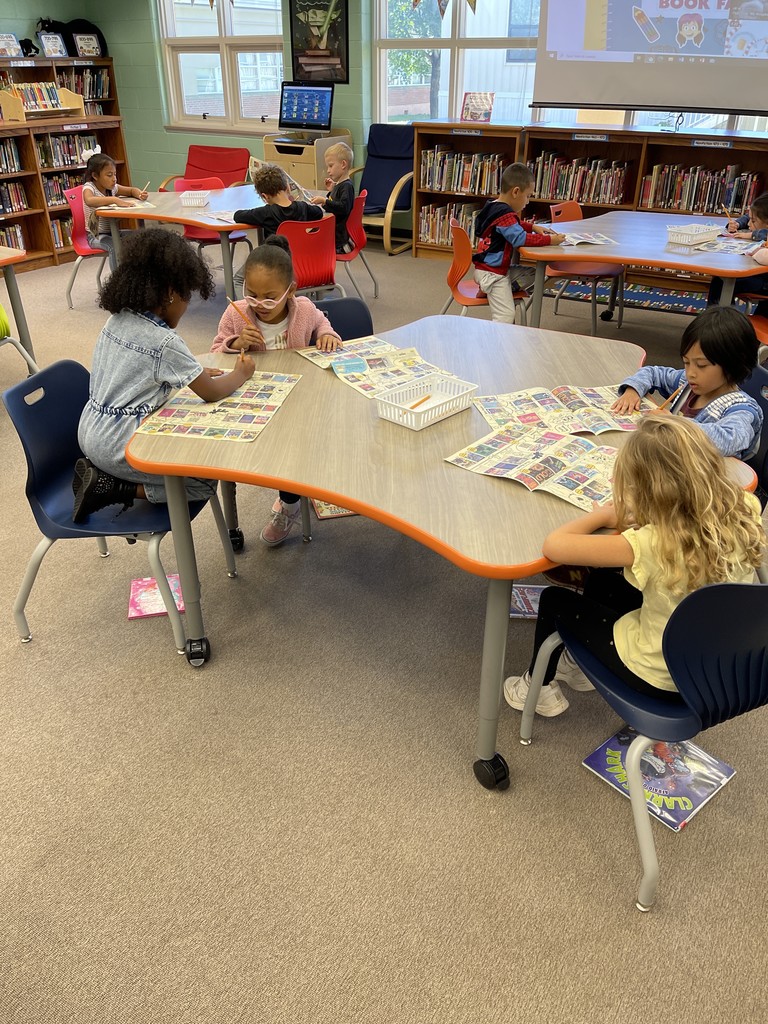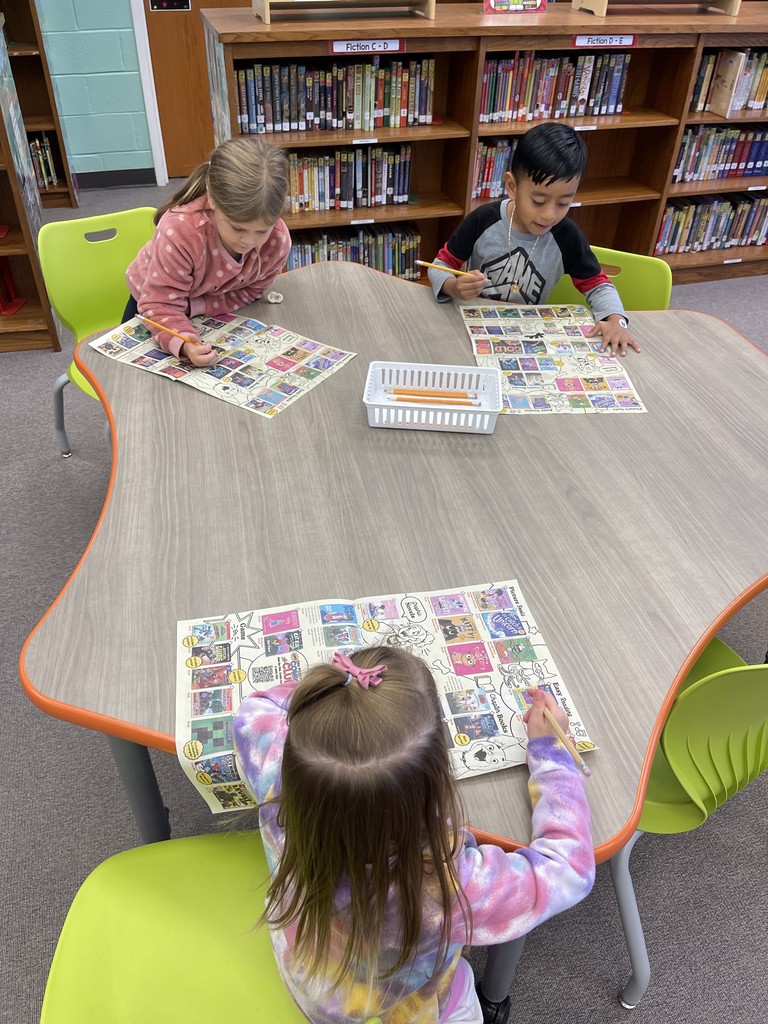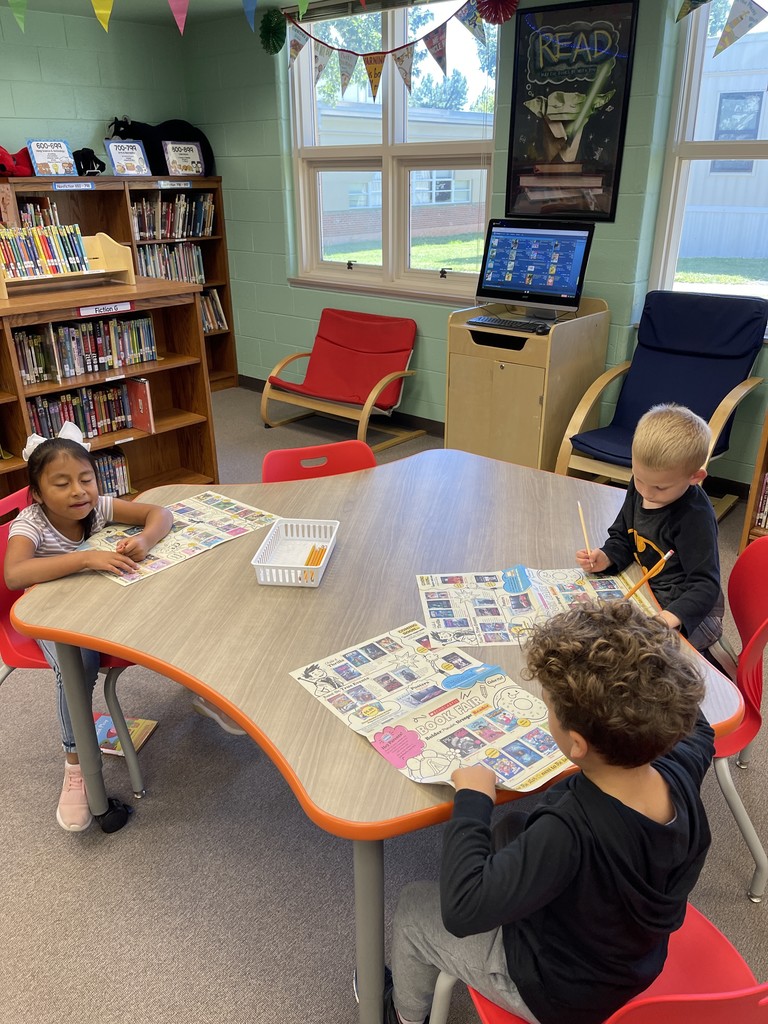 For the first day of fall, Mrs. Lindsey's class made craft pictures! It's a sensory painting leaf craft. Looks like they enjoyed it! #atthePARK