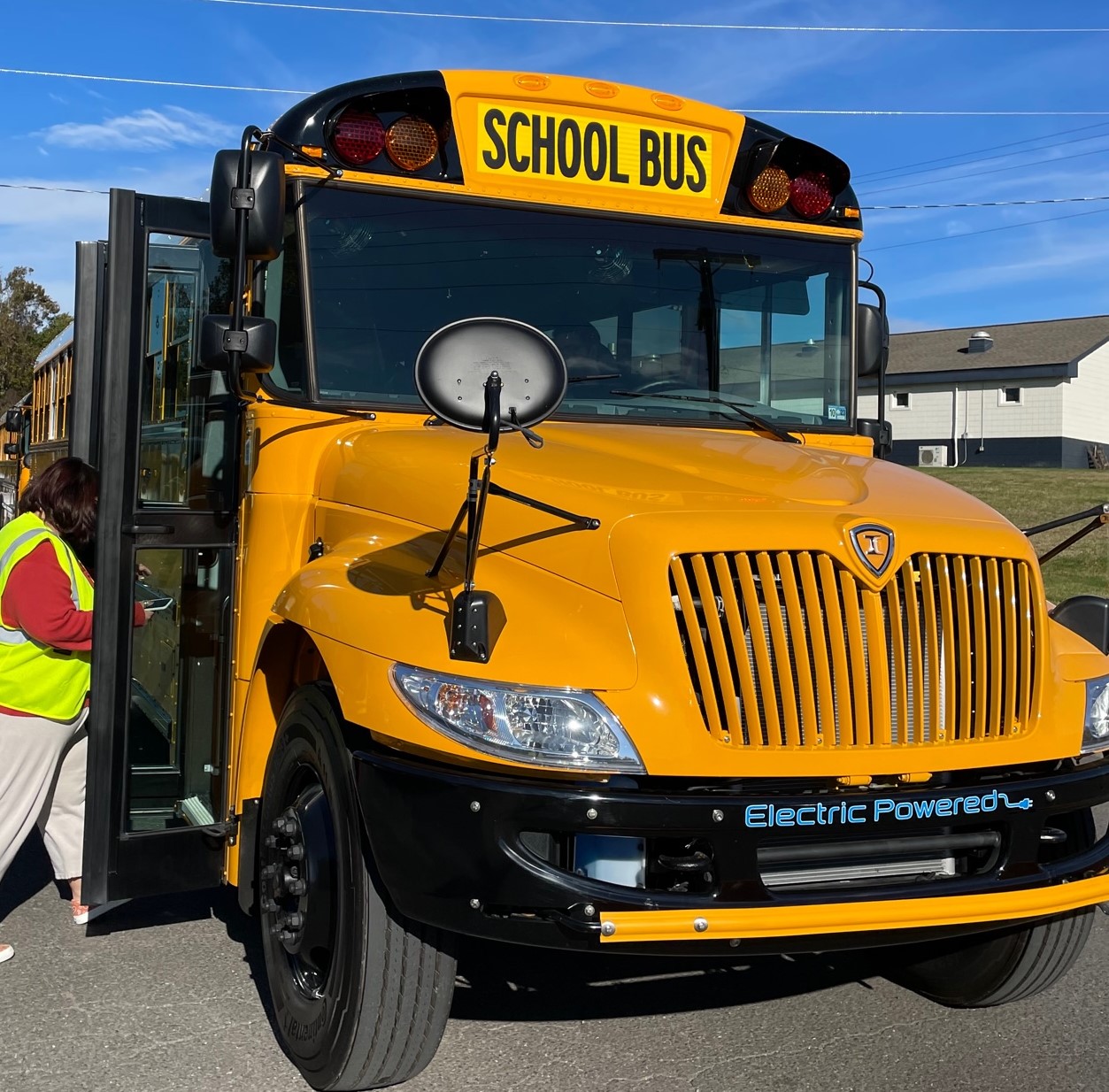 Electric Buses
On October 19, 2022, Culpeper County Public Schools took ownership of 2 electric buses. These buses will be utilized on town runs. The travel range for the bus is calculated to be between 135 to 140 miles on a single charge, but International suggests that it should go no more than 120 miles (or roughly 80% of the charge).
The electric buses meet all state and federal safety standards. They include air conditioning and heating system to keep passengers comfortable.
Frequently Asked Questions
We know parents, students, and community members have questions about our two electric buses. This website is intended to answer some of the most common questions we hear and see posted on social media. Please review and contact the transportation department if you have another question not addressed.